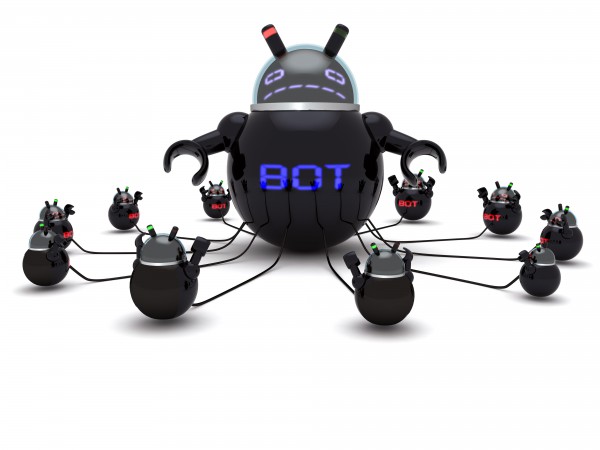 Just over a year ago we reported that, for a initial time in 5 years, human web trade had overtaken bot traffic.
It seems, however, that tellurian prevalence was brief lived. The latest Imperva Incapsula Bot Traffic Report shows that in 2016 a bots were behind on tip with 51.8 percent of online activity, nonetheless it's an boost in good bot activity that has driven a trend.
Good bots now comment for 22.9 percent of all activity, adult from 19.5 percent in a final report. Feed fetchers were a many active good bot in 2016, obliged for 12.2 percent of all traffic. The infancy of their activity can be attributed to use of mobile apps, reflecting a change to mobile by tellurian users.
Bad bot activity has depressed slightly, down 0.1 percent, accounting for 28.9 percent of internet trade final year. Impersonator bots were a many active bad bots for a fifth year in a row. In 2016 they were obliged for 24.3 percent of all trade on Imperva's network. Impersonator bots are many ordinarily used to launch DDoS attacks and a many famous ones of currently embody Mirai, Nitol and Cyclone.
In 2016 each third website caller was an conflict bot, and 94.2 percent of legalised websites gifted during slightest one bot conflict during a 90 day consult period.
"The implications of this trend are felt by many digital business owners, a infancy of whom are confronting non-human enemy on a unchanging basis. Specifically, out of 100,000 domains in this survey, 94.2 percent gifted during slightest one bot conflict over a 90 day period," writes Igal Zeifman, executive of selling during Incapsula, on a company's blog. "Often, these assaults are a outcome of cybercriminals casting a far-reaching net with programmed attacks targeting thousands of domains during a time."
More information is accessible on a Incapsula site and there's a outline of a commentary in a infographic below.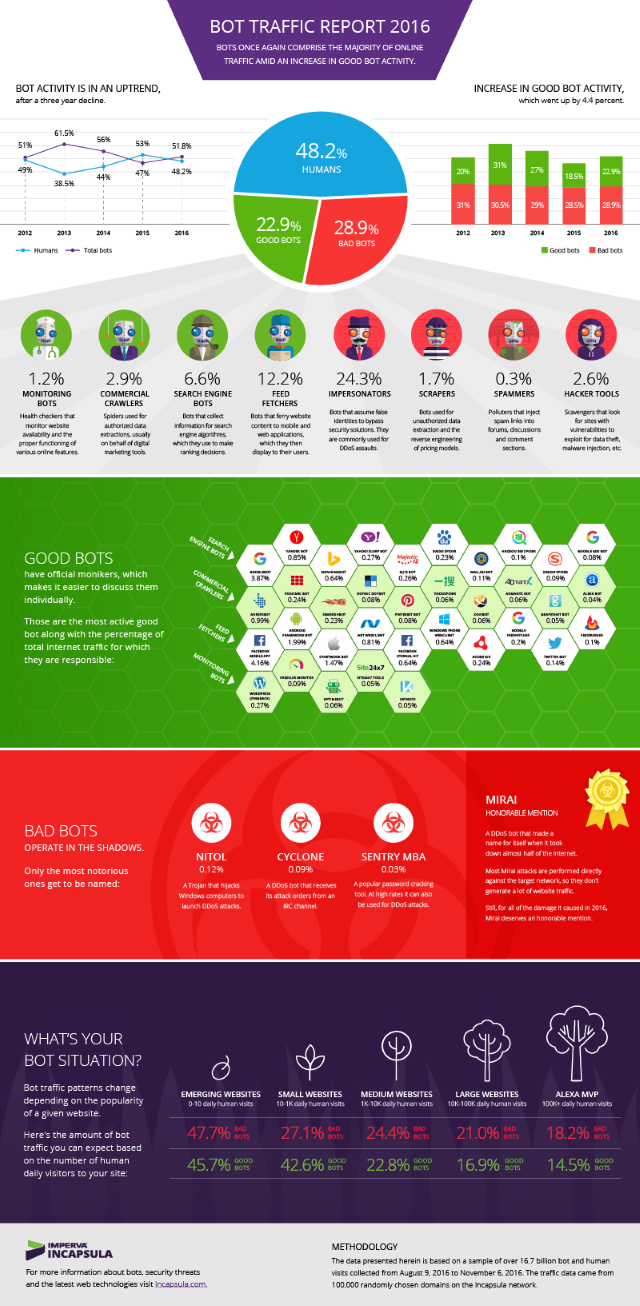 Photo credit: Gunnar Assmy / Shutterstock