Published Sunday, Oct. 30, 2016, 7:31 am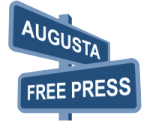 Join AFP's 112,000+ supporters on Facebook, Twitter and YouTube
Subscribe to sports and news podcasts on iTunes
News, press releases, letters to a editor: chris@augustafreepress.com
Advertising inquiries: crystal@augustafreepress.com

The widening of Route 29 between Route 643 (Polo Grounds Road) and Hollymead Town Center will enter a new proviso on Nov. 4 when southbound trade is shifted to a west so reformation of a northbound lanes can begin.
The southbound trade switch is a subsequent proviso in a plan to refurbish and dilate a 1.8-mile-long territory to 6 lanes between Route 1719 (Towncenter Drive) and Polo Grounds Road. Once southbound trade is changed to a west a tie-in points for a northbound lanes will be built on a cement where southbound trade was traveling. In early Dec northbound trade will be shifted to a cement in a median so a existent northbound lanes can be rebuilt and a multi-use trail assembled to a easterly of a transport lanes.
Motorists roving south on Route 29 late Friday evening, Nov.4 and early Saturday morning, Nov. 5 should expect brief delays due to a trade shift. The switch should be finish by 6 a.m. and drivers regulating Route 29 on Saturday morning should be warning for signs and other trade controls directing them onto a new pavement. The speed extent by a work section is 40 mph during all times. Inclement continue Friday night will postpone a operation until early a following week.
The Route 29 widening plan is one of 8 Route 29 Solutions highway projects to urge reserve and boost mobility along a Route 29 mezzanine in Charlottesville and Albemarle County. Information about arriving line closures and other trade impacts, as good as news about a projects, is posted on a Route 29 Solutions web site on the News and Traffic Alerts page.
The executive for a 3 design-build projects: Rio Road intersection, Route 29 widening and a Berkmar Drive prolongation has a toll-free write number for residents to call per questions or issues associated to those projects.
Calls to a number, 844-220-5540, will be returned by Lane-Corman Joint Venture staff within one business day.