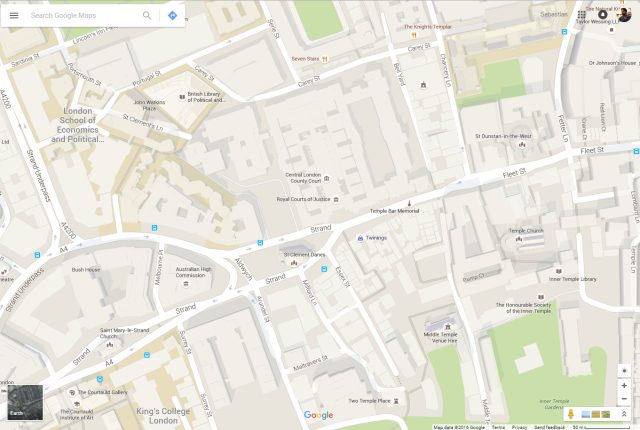 Google has won a High Court conflict brought by StreetMap.EU Ltd, that had claimed in a lawsuit that a multinational's purported hunt prevalence had broken a UK-based online mapping company's business.
StreetMap purported that Google's attainment in a online mapping marketplace in 2007 was shocking for a company. Its blurb director, Kate Sutton, told Ars that—at a height—StreetMap had a healthy turnover, 5 million users, and 20 staff members during a offices in Milton Keynes.
The British firm, founded in 1997, claimed StreetMap had been squished by Google when a multinational started displaying a map during a tip of a hunt results. Google's map contained a thumbnail picture directly generated from a possess mapping service—known afterwards as "Maps OneBox."
Sutton claimed that trade to a Streetmap.co.uk site plummeted immediately after Google's map use went live in a UK. In a matter following today's High Court judgment, Sutton said: "StreetMap has been solidified in time; given of what Google did, StreetMap has not been means to scrupulously deposit in a website given 2007."
"The preference is astray for tiny businesses," Sutton said, and combined that StreetMap would try to interest opposite a judgment, that found that Google's hunt prevalence had not directly spoiled foe in a UK's online mapping market.
Google—which has been fighting a lengthy, high-profile search abuse case that was initial non-stop by a European Commission in 2010—told Ars: "The justice done transparent that we're focused on improving a peculiarity of the hunt results. This preference promotes innovation."
This post originated on Ars Technica UK